Professional SLS 3D printers
for production, prototyping and research.
Sintratec is the leading Swiss developer and manufacturer of precise 3D printers for professional use.
The high-tech systems employ the Selective Laser Sintering (SLS) technology in order to process industrial-grade materials into functional prototypes and end-use applications.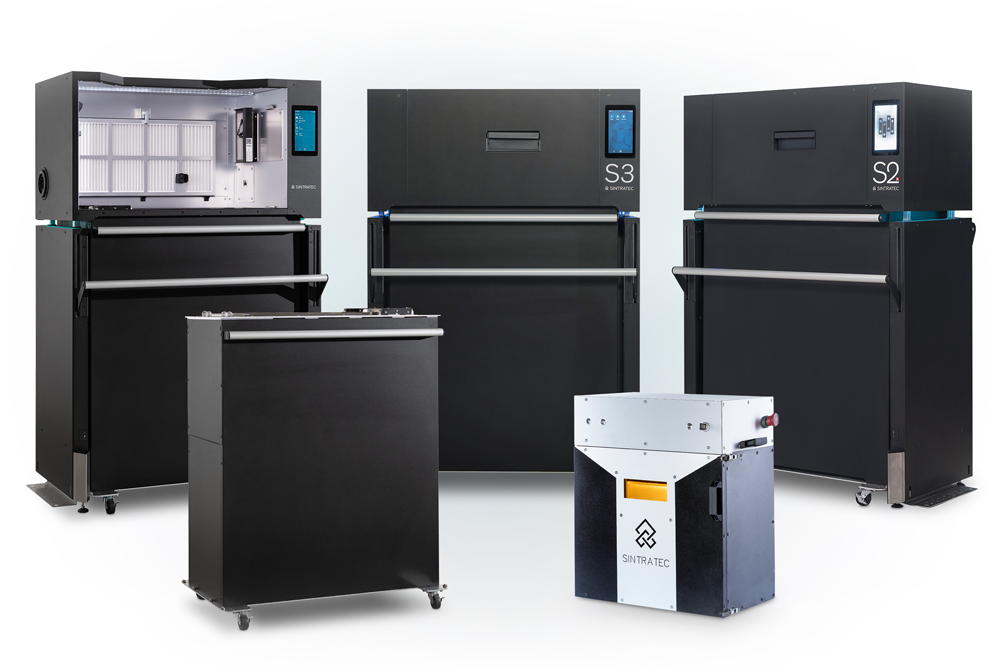 The Sintratec All-Material Platform is our new additive manufacturing solution. In a world first, the AMP scales from prototyping to production and enables processing of all its materials on the same production line.
One powder – countless possibilities!
Learn about the potential of Sintratec PA12 and why it is such a reliable and robust choice in the field of SLS.
Convince yourself of our advanced 3D printing technology and order your individual sample part today!
Read fascinating use cases
Are you interested in how our customers use the Sintratec technology? Find our latest customer stories below.
Selective Laser Sintering
Selective Laser Sintering (SLS) is an industrial 3D printing technology that uses a laser to fuse polymer powder into three dimensional objects – layer by layer at high speeds. The precision of the Sintratec SLS 3D printers make the most complex shapes and geometries a tangible reality, enabling users to design with an exceptionally high freedom of form without support structures. Whether stiff or flexible, Sintratec materials are highly resilient and temperature-resistant, and have proven to be the right choice for mechanically demanding applications across a wide range of industries.
As one of the most advanced technologies in Additive Manufacturing, SLS has become the choice for many companies around the world. Market leaders like Schneider Electric (electrical engineering), Daimler (automotive), or Infaco (tooling) successfully implement the SLS process – for rapid prototyping, for spare parts, or the production of end-use products.