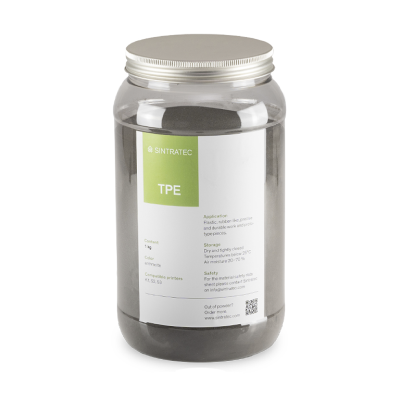 High performance elastomer powder
Sintratec TPE is an elastomer that creates flexible, rubber-like parts. With an impressive elongation at break of up to 448%, the industrial grade material is well suited for applications that require a high degree of ductility.
By varying the wall thicknesses, you can control the material properties from very flexible to tough. If you need extra flexible and stretchable parts then TPE could be the material of choice.
The values ​​given were determined by independent testing of parts printed on a Sintratec S2. Results may vary based on factors such as part geometry and process parameters. Sintratec does not guarantee the material properties.
Many of our customers turn their ideas into real applications with TPE. Learn more about it in these case studies: