A laser sintered Orthosis designed by Stephan Henrich
Stephan Henrich has designed a prototype of an orthosis that was subsequently 3D printed on the Sintratec S2 System The part is intended to be worn after a wrist overload or injury when it is still necessary to restrict the mobility of the arm as a protective measure.
To showcase the many possibilities of the Selective Laser Sintering technology, German Designer and Architect Stephan Henrich has created a wearable wrist orthosis. "Typically, these bandages are done in fabric – here we want to demonstrate its translation into a 3D printed part," Henrich explains. Thus, the main body of his orthosis is sintered with flexible Sintratec TPE material and consists of a knitted fabric that behaves like a textile. This makes it adjustable to the human body, breathable and very comfortable to wear.
A combination of materials
Stephan Henrich added a solid closure 3D printed with robust PA12 nylon, which allows the part to be adjusted to the circumference of the wrist. In addition, small stiffeners sintered with the same material are inserted along the orthosis and can be removed one by one to reduce the stiffness. In that way, the load on the hand is increased over time, helping the wearer regain strength and confidence to strain the wrist. Thanks to the multi-material capability of the Sintratec S2, all these components could be printed on the same system.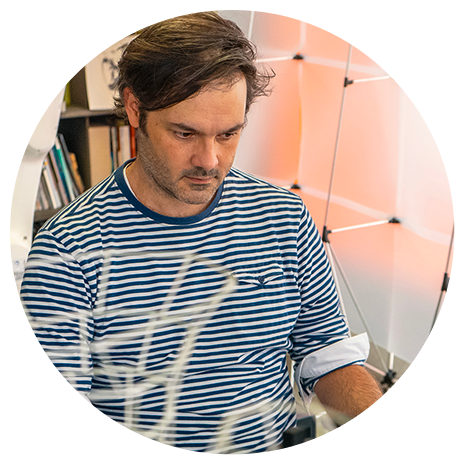 "SLS could become a way of thinking design."