Faster treatment with 3D printed orthoses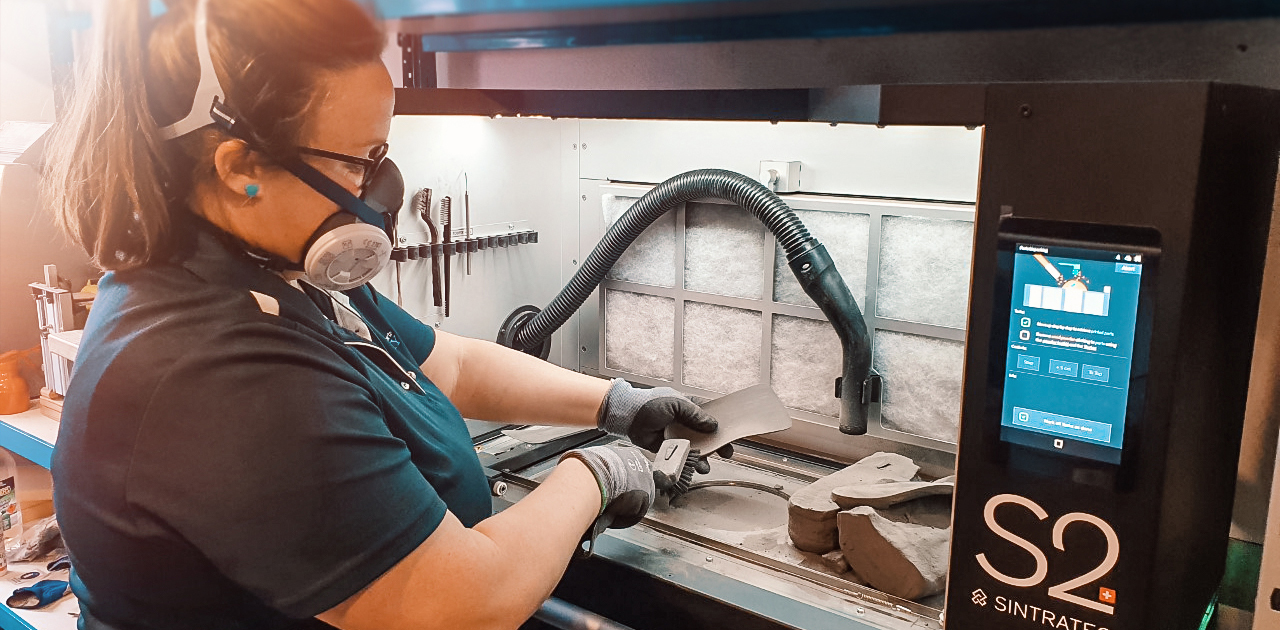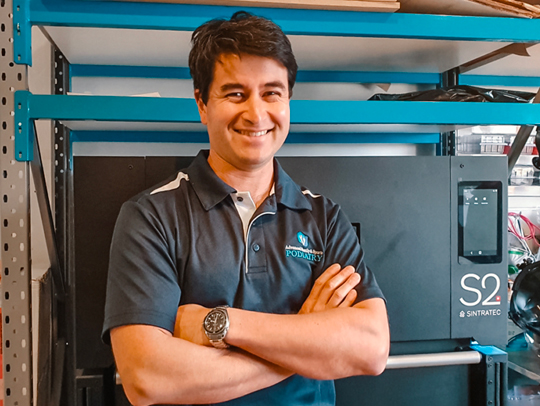 Mark Ireland inside the production of Advanced Family & Sports Podiatry.
A state-of-the-art practice
Mark Ireland is the owner and principal podiatrist at Advanced Family & Sports Podiatry, an Australian company that was founded from scratch in 2006 as a one-person practice. Today, him and his team of 10 people work hard on the vision, that has not changed since then: «We want to provide clients with sports injuries a state-of-the-art practice with the most modern equipment to improve their lower limb, foot and ankle health», says Mark. To that end, the podiatrists at AFSP have also begun to incorporate modern additive technologies into their work process.
Experimenting with 3D methods
To respond more quickly to their patient's needs, in-house 3D printing seemed like the obvious choice. Thus, in 2020 the team at AFSP started to experiment with Fused Deposition Modeling (FDM), but soon reached the technology's limitations: «We quickly realized the FDM parts did not possess the mechanical strength we required from our products – we also trialed SLA but unfortunately with the same outcome», Mark says. With these humbling results, Mark and his colleagues set out to find 3D methods better suited to their expectations.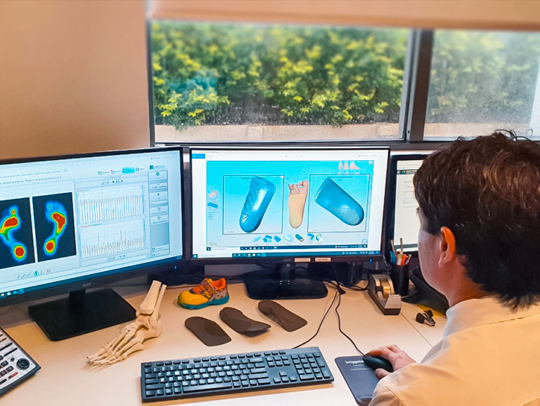 State-of-the-art: the podiatrists at AFSP use modern 3D technologies.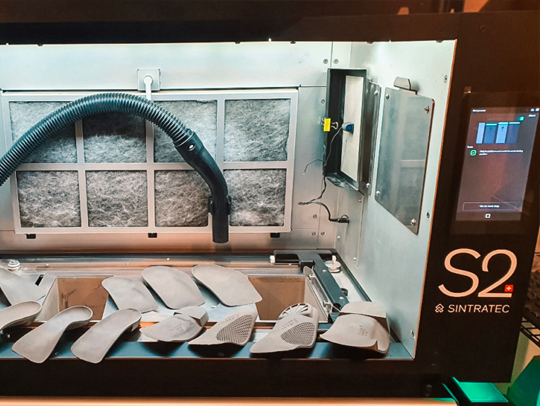 Fast iterations: the Sintratec S2 system is ideally suited for AFSP's short run productions.
Complex shapes for the human body
Especially in a medical field like podiatry, 3D printed objects have to fulfill special requirements: «Our parts need to have a high degree of accuracy and can involve complex shapes to contour and help the foot and ankle function», Mark explains. «They also need to have some flexibility without shattering, and have a high heat deflection temperature to preserve the orthotics shape under stress.» Furthermore, a low moisture absorption is also key due to the environment such orthoses are commonly used in. According to Mark, the selective laser sintering (SLS) process is one of the few additive technologies that could meet these demands.
More design freedom with SLS
In April 2021 Advanced Family & Sports Podiatry acquired a Sintratec S2 system. And soon after, the full potential of the SLS technology became evident: «The biggest advantage to us is the speed of production, accuracy of the build, unrestricted design freedom to test and push new shapes for the benefit of our clients», Mark emphasizes. Ever since the system was commissioned in the Australian practice, the ASFP podiatrists has been using the Sintratec S2 to produce custom and semi-customized foot orthoses with durable Sintratec PA12 nylon material. Whereas patients previously had to wait up to two weeks for their orthoses, they are now able to receive a customized product within 24 hours thanks to SLS.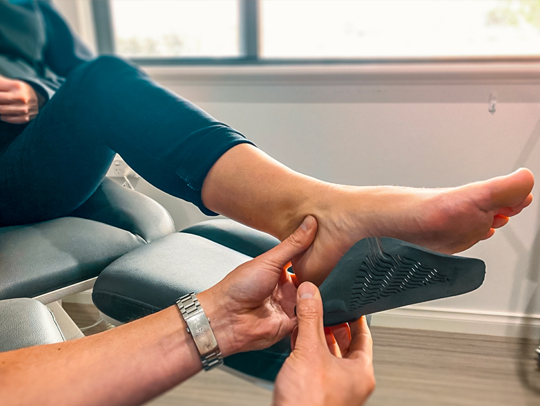 Made to fit: With SLS, the AFSP podiatrists can manufacture individualized orthoses within 24 hours.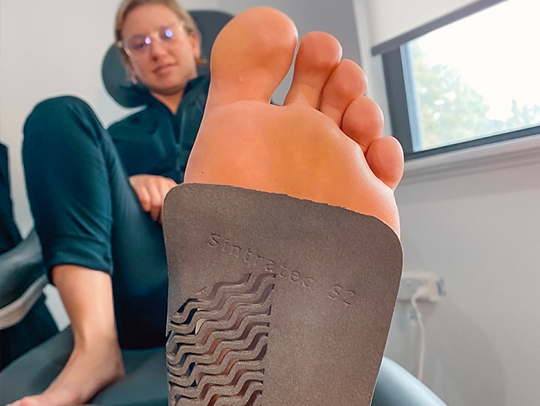 A promising future for patients
Even though the S2 has only been in operation for a few months, Mark Ireland is convinced by the SLS system: «Sintratec is the only company that could provide a solution for all of our needs», he summarizes. «The materials fitted our requirements perfectly, the user interface ensured our staff were kept safe when handling the material during powder mixing and parts unpacking processes, and its price point is impossible to beat with the amount of technology on offer packed into a machine of such high quality.» Thanks to the innovative groundwork by Advanced Family & Sports Podiatry, a faster and more efficient response to injuries by means of additive manufacturing may soon become a reality all over the world.
"In podiatry we require high dimensional accuracy, resistance to deformation and heat, and ability to elongate without shattering. The Sintratec technology does all of the above easily."
Mark Ireland
Owner & Principal Podiatrist
Advanced Family & Sports Podiatry AFSP